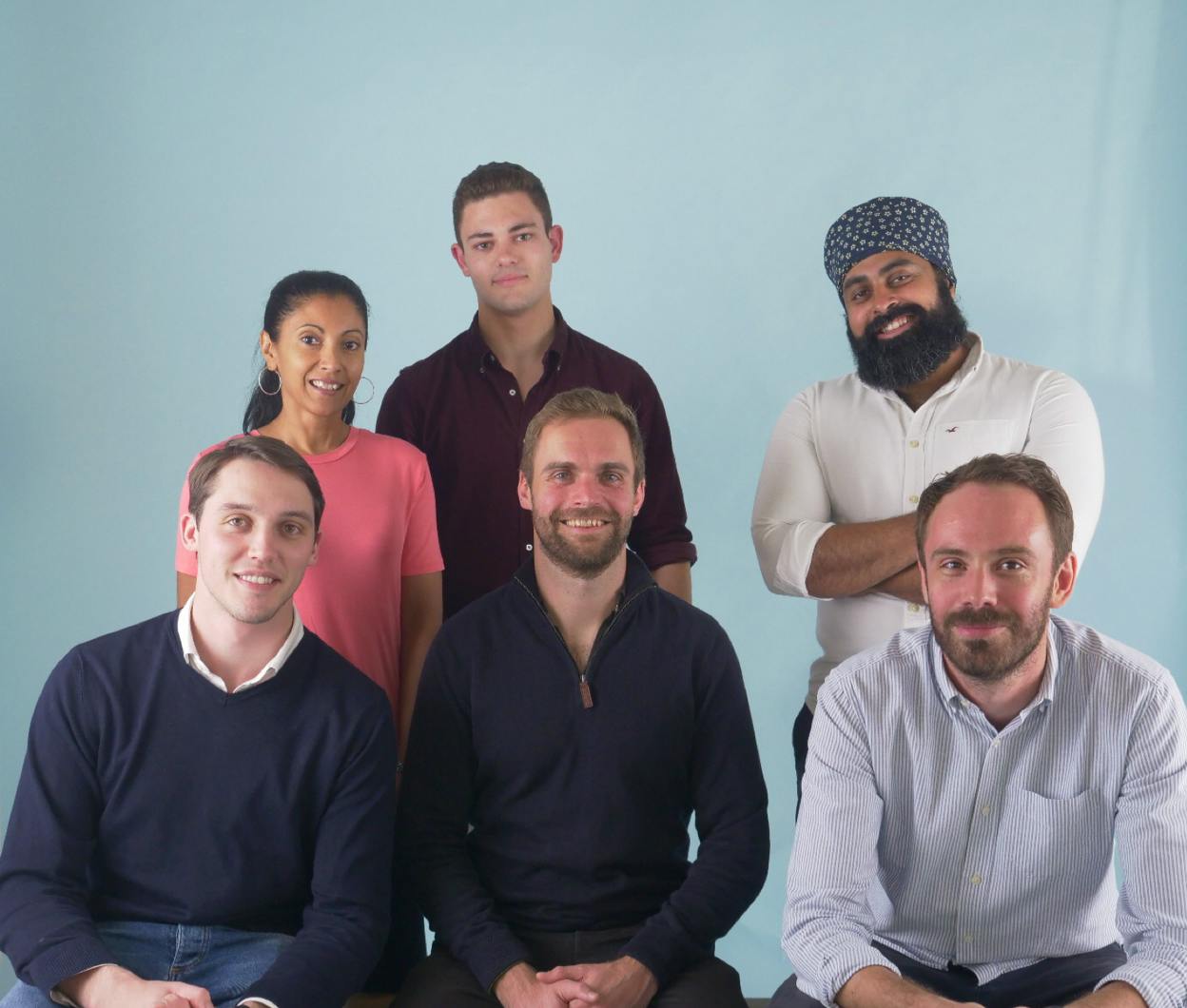 We'll start with a little bit about us and make sure not to gloss over anything, sound good? We're Upside, a talent centric startup based in Westminster; aiming to broaden our teams' minds through bespoke development plans.
We'll help boost business and tech savviness, give on-the-job learning through consulting projects for renowned names and support those who wish to be founders of their own businesses. We may be new to the world, have a way to go, but we are certain to shake things up!
We recognise that our people make Upside and not the other way around. A big question for us is where has the focus on talent development gone? So our model is all about investing in people. We're a diverse bunch and that's just the way we like it. Besides, that's where all the creativity and conversations come from, right?  As a team of eight, we are proud to have a balance of genders in both junior and senior roles. Our backgrounds cover a large part of the globe and our previous employers range from The Big 4 to tech companies to other startups. Wyndham is our Managing Director, although he's not overly fond of the term - sounds a bit too official! A few things we think you should know about him, other than his pretty sound business background? He's run both the London and New York Marathons, loves a silent disco (as do the rest of the team) and grew up in South Africa!
THE UPSIDE FAMILY RECIPE 
To see if people are suited to becoming founders, we realise the importance of our team having cycles of experience and making sure they are supported throughout their career in a way that is tailored to them. We know that people will be joining Upside at different stages, some may have never done consulting before (totally ok!) or have expertise in other areas. We value everyone, share our insights and provide the tools to succeed in whatever is for you.
SOME LIKE RAISINS, OTHERS DON'T!
When it came to developing our culture we didn't want to reinvent the wheel. Instead, we cherry-picked what we liked and created new rules to replace those we didn't. From this, our culture book was born and it truly accommodates all of our lives!
Things that matter to us? Here are a few! Our fluffy friends. We created a 'PETernity' scheme where you can take a day off to spend time with your new animal addition. Our birthdays - we introduced a day off for these so you can celebrate another year of existence (good on you!). A gender neutral paternity scheme, so both parents can spend time with their human. Moving house or need to recharge after a deadline? We've got you covered under 'life days' so you don't have to take annual leave. We're also big fans of loyalty too and so when you hit the 5 year mark we'll give you four weeks paid leave as a thank you. It's little things like this that make you realise you're part of a work family who knows that one rule doesn't suit everyone.
FINDING A GOOD WORK-SPACE 
It's important that your environment suits your culture. We currently operate in a co-working space dedicated to startups working within the public sector. This is great because we are a community and are working with like-minded individuals. We can chat with others in the corridors to see what they're working on and also have after work socials in the space. When searching for a workspace it's important to not rush into it because it does become your second home! As our team has expanded, we are now ready to take the leap and get the keys to our own little place and we are very excited to decorate this with plants and lamps galore (and of course a few things for the pets too).
IF THE CAKE DOESN'T RISE, TRY AGAIN!
A few words from one of our co-founding team... ready, set, go. Our team members are the first to highlight to all that starting this business and the past 2 years has been a huge learning curve. The journey so far has been exciting, scary, stressful, all consuming but most importantly very insightful. What setting up a team in a scaling startup environment does is form a family pretty quickly. If members of the team are all in it together it makes the growth of the business possible and turns the challenges into opportunities and the stress into fun. For example, simple things such as finding meeting rooms that in a large organisation you would take for granted, become a fun activity consisting of trying out meeting rooms across London and comparing notes on the best ones and stories of mishaps with the worst ones. A big lesson learnt along the way has also been to be realistic at the beginning, be creative about how you are managing operations and don't bite off more than you can chew. 
GETTING IT ON THE PLATE
As Upside grows, we wanted to define a set of values for our ecosystem as a constant reminder to everyone of what we embody. The first was​ integrity​ - we trust our team members to be honest and reliable in everything they do. The second is ​growth​ - we should encourage one another's development and support the company in growing. The final is ​spirit​ - this involves courage, enthusiasm, resilience and also the ability to challenge yourself, others and the way things are done.
We are continuously learning as a startup and so we have built our model by putting it to the test every day. Our first employee is the closest to having completed the Upside lifecycle. He has had access to coaching and mentoring, is a Management Consultant within our Consultancy practice (Upside Projects) and has helped launch Cimple from the start, which is one of Upside's ventures. However, he has a few more years to go as our development plans are a minimum of 5 years. We have drawn parallels with the UK education system for this number because we think the process should be the same length as secondary school for instance, to really gain what you need and also to determine whether being a founder is for you or whether your role in Upside will take another turn.
GRAB IT WHILE IT'S HOT...
Hope you enjoyed all of our food puns (we can't promise our humour is any better in the office), however we really do see this as a recipe in order to work! This aside, it's an exciting time to be at Upside with imminent product launches, a pipeline of client projects and conversations on the growth of our company and new ventures. We would love for you to keep in touch with us on our journey!