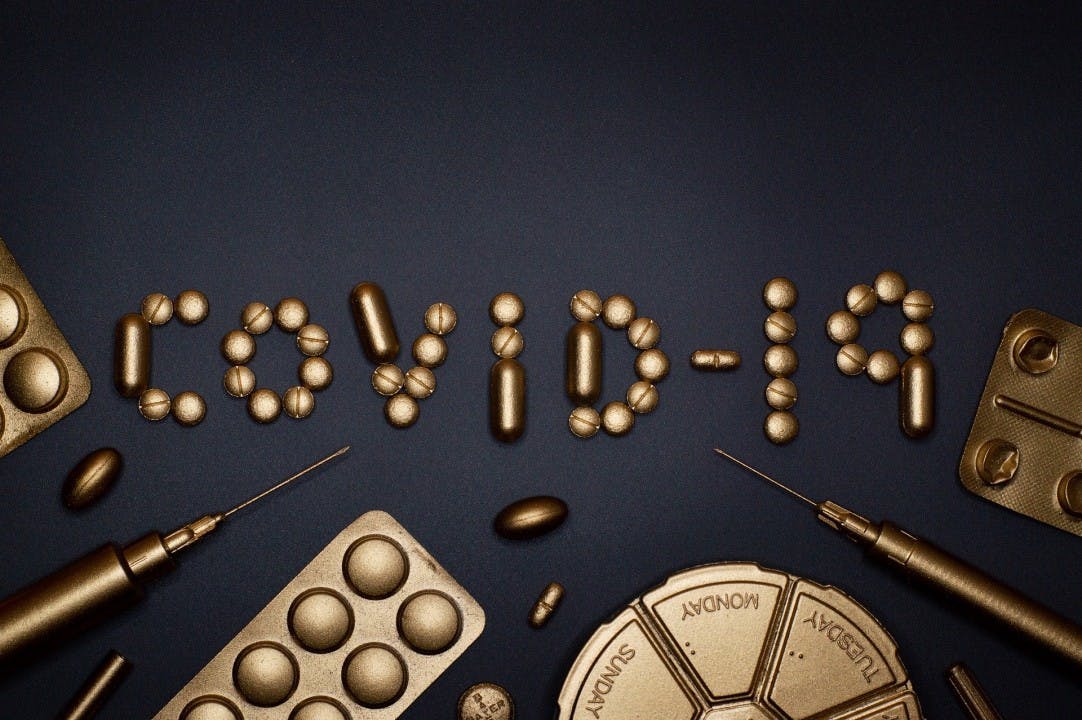 The debate of the role of business in society continues to grow as we seek to consider how companies contribute to a range of stakeholders (think community, environment, Government, employee wellbeing etc) beyond just profitability to their respective shareholders. The so-called 'woke capitalism' movement has gained significant traction in recent years and some companies have taken that as an opportunity to showcase their purpose being aligned to a larger and more philosophical purpose whilst remaining commercially viable...
The COVID-19 pandemic will put this to the test like never before. The disruption as a result of this pandemic is the most significant since the Second World War and will have far-reaching consequences for business. We've seen the initial effects across a multitude of sectors including retail, hospitality and transport, with many more yet to publically share the impact of the pandemic.
No doubt in boardrooms you'll see a number of businesses initiate their 'Black Swan' plans which commonly involve doubling down on reducing overheads, protecting cash-flow and most importantly pivoting their offering where possible. In the short term, business leaders have the balancing act of cutting what are deemed to be non-essential costs to improve their cash position whilst supporting key stakeholders (employees, suppliers etc.). The actions businesses take now will be remembered and felt by customers, suppliers and society at large.
So what are the next steps for business?
Cash, cash cash
The UK Government has stepped in to provide an unprecedented level of support ranging from loans, tax breaks and direct cash grants to keep businesses afloat and avoid large job losses as a result of measures put in place to curb the pandemic. 
We can see from analysis undertaken by JP Morgan on small businesses that the average business has a cash buffer of only 27 days, with restaurants barely holding a cash buffer over a fortnight. Sadly the harsh reality is that there will be many businesses that do not survive this pandemic.
Therefore the Government support package is vital to ensuring businesses can survive this pandemic. The interventions will mitigate the immediate negative economic impact of COVID-19 and allow for a more rapid recovery post-crisis. If a company has cash on the balance sheet, can it be put to work? What activity could be brought forward to prepare for a recovery? 
Repurposing business
The sheer speed at which this pandemic has engulfed society has shed light on the true colour of many businesses, their culture and most importantly their leadership. Questions around whether businesses should close completely, repurpose to support the relief effort or pivot to cater to radically different consumer behaviour? For example, gyms are moving to online classes, restaurants are leveraging delivery models and manufacturing facilities are being repurposed to produce essential supplies to support the pandemic relief effort. 
So, let's explore some of these examples in play.
Online marketplaces and the ban hammer
Verdict: Draconian and for the 'gram, more needs to be done.
Some of the early stories to surface from the pandemic centred around people stockpiling essential items (toilet roll anyone?) and subsequent price gouging by some bad actors in our society. Sometimes charging over a 1000% markup on products like hand sanitiser on marketplaces such as Amazon, eBay and Facebook Marketplace.
So what did these companies do? They removed these listings and banned sellers as soon as people started to protest. This blanket removal, whilst effective at face value and great for news highlights, it doesn't do much to free up this supply and direct it to those that need it (The chap who has 18,000 hand sanitiser gels in his garage can attest to that). These companies could have played a much better role to address these market failures rather than saying "it's too challenging".
Retail and the essential services of….Sports Direct
Verdict: The antithesis of 'woke capitalism'
Many high street retail brands have closed as a result of Government policy to tackle COVID-19 and its spread by closing non-essential stores. This didn't stop some businesses reaching as far as they can to make this tenuous link of falling under the 'essential' umbrella. One notable example is Mike Ashley, the CEO of Sports Direct argued that his stores provided an essential service.
A laser-like focussed backlash by politicians, employees and the public ensued, resulting in a swift u-turn on this policy, followed by online price rises on some sporting equipment by as much as 50%, citing supply and demand. Ladies and gentlemen, a perfect example of profit before society and profit before the nation.
Leadership: Communication, transparency and making those difficult decisions... protecting their teams
Verdict: The right tone from the top, more of this please...
Business leaders during this time will have their work cut out as the focus on communication, transparency and the reality of making difficult decisions will come to the forefront. In the short term, exploring all opportunities to ensure job cuts are limited is vital and we're starting to see a number of senior leaders take steps such as taking significant pay cuts or forgo salaries entirely to ensure job losses don't happen or are minimal. This highlights leadership in action by making sacrifices for the benefit of the organisation and its people.
"As I mentioned last week, I've cut my own salary by 100 percent through the next six months. Our Board of Directors elected to forego their compensation over the next six months as well." Ed Bastian, Delta CEO 
"I will not be taking any salary for the balance of 2020 and my executive team will be taking a 50% cut in pay," Arne Sorenson, Marriott CEO
These cuts are often to base salaries which make up a broader compensation package and there's been a lot of discussion on leadership compensation over the years, this is by no means enough or vindicating but it is the type of 'woke' leadership which needs to be demonstrated during this time. We've seen a number of the hardest hit industries up first such as airlines and hospitality. We've also seen professional services firms act with the partnership at PwC publicly accepting the financial impact. No doubt a number of leaders will be facing similar difficult decisions in the coming days, weeks and months...
"I want to reassure you that we will use the power of our partnership to do all we can to to protect your jobs and salary security, which means asking the partners to accept the financial impact of this. As a people business, I believe that what matters above all else right now is your wellbeing and your job security " Kevin Ellis, Senior Partner PwC
Repurposing and shifting
Verdict: The kind of 'woke' capitalism we need right now
Personal hygiene has never been such a hotly discussed topic until now. We all know the drill, wash your hands whilst singing happy birthday, twice. This demand for soaps, hand sanitisers and the like, have seen as much as a 500% increase in demand, meaning existing capacity could be struggling to meet this demand. Brands such as luxury retailer LVMH and craft brewery, Brewdog, have taken the initiative to repurpose their manufacturing lines to meet this demand.
LVMH responded at breakneck pace by repurposing production lines within 72 hours of the French Government issuing a call to industry to fill gaps of key medical supplies. A perfect example of effective leadership in marshalling capital, resources and networks to support a national crisis. 
The founder of BrewDog, James Watt, took to social media to announce the manufacture of hand sanitiser at its distillery in Aberdeenshire as it responded to calls for support. "We are determined to do everything we can to try and help as many people as possible" James Watt BrewDog CEO.
The need for respirators and ventilators is at an all time high with calls from Governments around the world pleading with businesses to manufacture these critical medical devices. Quite rightly so, in the UK alone, the NHS has access to 8,175 ventilators but scientists estimate that over 30,000 of these devices will be needed, this problem is further exacerbated by the fact that the largest manufacturers are based overseas.
In response, French sports retailer Decathlon donated 10,000 snorkelling masks after engineers developed a part which could be 3D printed and convert these snorkelling masks into functioning respiratory aids. Decathlon's contribution won't be measured in terms of pounds and pence, but lives saved.
Our entire society is currently on a war footing and it's safe to say that the world which emerges from COVID-19 will be a different one in many respects. How businesses act during this global emergency will have implications for how their societal role is perceived by the public post-pandemic. Now is the time for businesses to demonstrate and act upon their purpose. Those that actively consider their role in society alongside broader commercial considerations and adjust their service offering to new consumer dynamics will be best placed to thrive when the post-crisis world finally emerges...